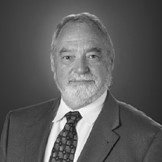 Over the last 35 years, I have attended numerous training programs to help me deal with difficult people and stay safe. The Vistelar program is heads and shoulders the best of the bunch. It's 6 C's of Conflict Management framework and systemized structure makes the Vistelar methods easy to learn, remember, and apply

.
Mike Cummings
Ret. Senior Vice President Security Loss Prevention, Aurora Healthcare
President, Cummings Security Consulting, LLC
Milwaukee, WI
The program is revolutionary - we could actually do something to engage people who are in crisis and conflict

.
Jason Campbell
Senior Security Leader
NiSource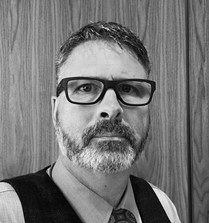 What I like most about the Vistelar training program is it is different from the ground up than most other training programs. Instead of simply telling learners to "Set Limits," it helps them learn how to communicate limits effectively with usable scripts. Next, the program offers better defensive and physical management strategies. Oftentimes, training programs will offer "safe" training on how to defend oneself or how to regain physical control of a person acting out in crisis. This training is "safe" in that it limits the realism to hide the fact that it would not be successful if needed in a real-world environment with a real person acting out. Vistelar is different. It's training is easy to follow and gives the participants real options for both their personal safety AND that of the person in crisis. It's just better!!
Bob Durand | CPP, CHEP, HEM, CHSS
Vice President, Security Training & Compliance
Blackstone Consulting, Inc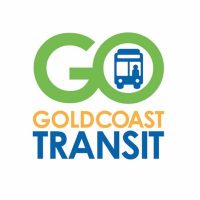 I didn't realize how much there is to know about contact with the public and preventing/deescalating conflict. Every transit agency needs to give their operators the tools taught in this class. We expect them to be professional and yet don't give a format for doing this when dealing with upset, violent, intoxicated passengers. This class provides the tools to protect our operators, the public and their agency

.
Margaret Robis, Oxnard, CA
Transit Operator Supervisor
Gold Cost Transit District
As a 20 year contact professional, I thought I had tough interactions down to a science. After attending Vistelar's Conflict Management training, I was amazed at the information I received and know it has made me a much better manager, contact professional and most of all, a better person!
James Flynn, CLSD
Safety & Security Manager
Marriot's Grand Chateau
From the law enforcement side, reduced citizen complaints, increased satisfaction when working with police officers on the street.
Tom Poellot, WI
Chief of Police
Cudahy Police Department
You are able to provide a safe learning environment for the students you are with and you also get to where they start managing that behavior themselves

.
Katie Dill, WI
Special Education Teacher
Winnebago School District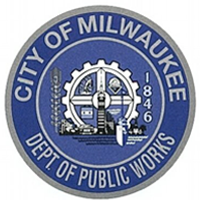 It is amazing how angry someone can get over a $20 parking citation. When the fine is higher and the car is being towed, it is even worse. Enforcing parking regulations provides safe streets and supports businesses and residents in creating parking availability. It is our duty to give our Parking Enforcement staff, doing this important service, all the tools necessary to be as safe as possible.

Vistelar is uniquely talented to train our staff as they take a holistic approach looking at all aspects of the Parking Enforcement Officer position. Prior to creating our training program they thoroughly investigated the PEO position individualizing their vast knowledge of customer service and de-escalation techniques specifically to the Parking Enforcement Officer position. As a Manager I feel good in knowing that we have provided our staff with quality training that makes them safer.
Richard Dollhopf, Milwaukee, WI
Manager of Parking Enforcement
City of Milwaukee DPW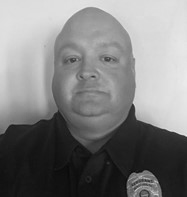 As a police officer for the last 20 years, I've attended many trainings, and I can say that Vistelar's training is extremely valuable. I along with my department need to be safe. We also must be Safe for the community we serve. Vistelar's training is the foundation to my safety and I truly believe in Treating People with Dignity by Showing Respect.
Patrick Campbell
Police Officer
Mercy Health
Ohio
Great company to deal with and the instructors are top notch. Everything we learned in class, I was able to take back to my folks and show them how valuable it was

.
Derrick Sinclair
I ABSOLUTELY loved this class. The instructors, course material, and skills you learn are just amazing. YOU TAKE AWAY SO MUCH VALUABLE INFORMATION WITHOUT EVEN REALIZING

.
Valerie Malisa Talamantez
(Facebook Review)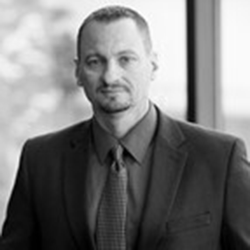 We wanted to provide our officers with next level non-escalation/de-escalation training and we found it with Vistelar. Not only have we trained our department, but we have started to form partnerships throughout our community and combine training as well. We are definitely pleased with Vistelar and their training programs.
Lieutenant Michael J Blaser JR.
Janesville Police Department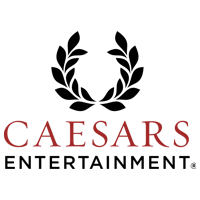 Vistelar has been able to boil conflict management down to a simple concept 'Treat everyone with respect.' Having this concept at the core of our verbal defense and influence training provides extra tools for our security team members in all areas of their chosen profession.
Charles Willis, Las Vegas, NV
Director of Security Training
Caesars Enterprise, LLC

Once we implemented the training, it was very clear that situations we are dealing with were far less physical contact and more verbalization

.
Jeff Mehring
Retired Regional Director of Safety & Security
Wheaton Franciscan Healthcare
Vistelar was ahead of their time by including 'non-escalation' in the program; it's smarter and safer to prevent situations from needing de-escalation. Setting the stage for peaceful interactions from the start.....Brilliant!
Mike Mastaw
Learning and Development Professional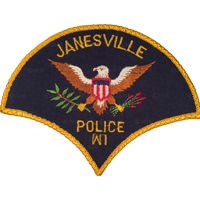 We used Vistelar's conflict management training within our agency and with our law enforcement community partners including over 135 emergency room doctors, nurses and registration staff. The goal is to provide consistency of client care entirely through the interaction from law enforcement response to medical care. We have seen immediate results with its use. In addition, We are called less to emergency rooms for police assistance as a result of staff controlling the client interaction from the point of
contact.
Lt. Timothy Hiers
Janesville Police Department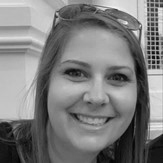 I used to become physically sick as a result of the toxic people I dealt with at work. Now, due to Vistelar's non-escalation methods, I experience less overall problems. When the inevitable conflict in my job does occur, the emotional impact is less due to the effective conflict management skills I learned from Vistelar.
Megan
Middle School Teacher
Wisconsin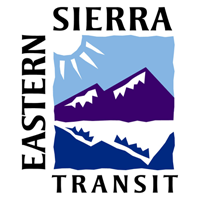 I wanted to host Vistelar's conflict management training because in my 30 years of public transportation, I have never seen a more effective training program. Period. From bus operators to administrative staff – this training stuck to their bones. The methods and tenants of this class quickly became part of our culture. It has been 7 years since we received this training and it has lasted the test of time. Both at home and at work, the strategies are not forgotten. WE ALL LOVED IT.
Phil Moores
Executive Director
Eastern Sierra Transit Authority

The Vistelar conflict management methods are universal in their application because they're based on the fundamentals of human behavior. I attended a class with participants from a wide range of disciplines and each of us felt like the training applied to our unique personal situation.
Tom Poellot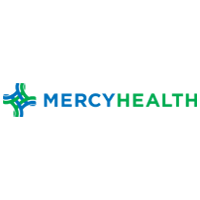 The Vistelar conflict management for healthcare professionals training was a needle in a haystack. It is rare to find a training program that incorporates all aspect of human behavior that is innate to an Emergency Department environment. Most training programs are reactionary, teaching nurses and health care staff how to defend themselves against specific behavior and a specific demographic of the population. This program takes a holistic approach and focuses on non-escalation, making it one of the only training programs I've reviewed that is proactive rather than reactive. In today's culture of increasing violence and aggression, this training was exactly what the doctor ordered! Our Emergency Department staff, EMS personnel, and patients/families are safer and more satisfied than ever before. Vistelar made that possible by allowing their training presentation to be adapted in a meaningful way to the needs of our staff. They worked with us and supported us every step of the way. They will be our go-to company for future training and collaborations!
Jessica Decker, RN, MSN-ed, TNS
Emergency Department Clinical Educator
Mercy Health Systems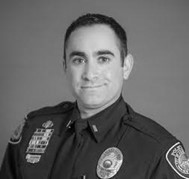 In today's climate, it's very important to Treat People with Dignity by Showing Respect. We have been so pleased with Vistelar's training program that we decided to continue our partnership for life as we enter into a content license deal. Our entire community will benefit from our officers having this important non-escalation/de-escalation training

.
Capt. J.E. Silberman, CFI, CIPBI
Special Services Division
City of Asheville Police Department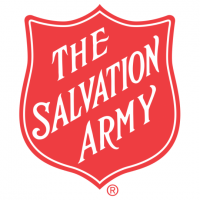 Salvation Arm trains in active shooter response

.
Click here to read coverage of the Active Shooter program with Salvation Army La Crosse
October 11, 2019
La Crosse, WI
Vistelar has gone above and beyond with their customization of our conflict management training. They have worked with each of our team members to ensure their needs are being fulfilled and the training that is being delivered in impactful and purposeful. Vistelar has really separated themselves as the experts in this field and we are glad to partner with them

.
Derrick Sinclair
I got the powers to be to let me attend the training and I'm so glad I did. It totally translates in the world of transit

.
Fran Muci, Milwaukee, WI
Manager of Training and Safety
Milwaukee County Transit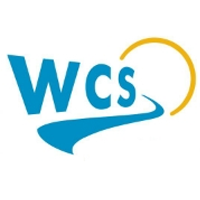 The training provided by Vistelar has empowered staff to focus on safety and further developing their verbal de-escalation skills. Vistelar developed a robust three day training to prepare staff to serve youth in a new and innovative residential care center. The Vistelar team truly cares about safety and ensuring staff understand the skills to effectively intervene during a crisis. The trainers are engaging, knowledgeable, and committed to the staff they are training. Vistelar has been a wonderful partner!
Chad Meinholdt, WI
Administrator of Specialized Services
Wisconsin Community Services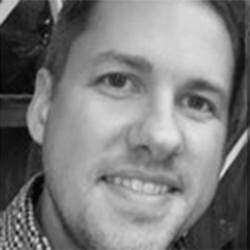 I would have never thought that attending a training program at work would give me the skills to be a better husband and father.
Christopher
Associate Principal and father of two girls
Wisconsin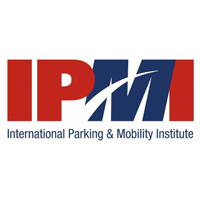 The tactics presented by Vistelar were applicable and effective for our industry. Our participants appreciated learning hands-on techniques that they can apply to safely escape or avoid potentially violent situations. Everyone left feeling more confident in their ability to handle those aggressive customer encounters.
Cindy Campbell
Senior Training & Development Specialist
International Parking & Mobility Institute